December 9, 2019 | No Comments » | Topics: Art, How To |
If Everyone – Including The Women – Looks Like Putin, Then It's Van Eyck

December 9, 2019 | No Comments » | Topics: Story |
A Missouri mother's unapologetic Facebook post defending her son's decision to fight back against a bully has gone viral.
Allison Davis posted a selfie picture of her son, Drew, who was suspended from school for "beating up the kid that has been tormenting and bullying him since middle school."
But rather than being "upset" over her son's behavior, Davis said she was far from it.
"Not even a little bit," she said.
December 9, 2019 | No Comments » | Topics: Man-Up, Dating Advice |
Think about the last time you walked by a beautiful woman and did nothing about it. Your imagination filled with dreams of what it'd be like to see her smile, to touch her, to bed her – but you did absolutely nothing to make any of this a reality.
She kept walking right on by. And in that moment, a part of you died as a man.
You felt your desire clearly. You wanted her. But your fear overcame your honesty. "I'm not enough!" you shouted to yourself. And in that pain and fear, you failed to act. You failed to exercise your masculine drive to penetrate the world.
You're not alone in these feelings. All men feel them at times. Many men believe what these feelings say, and accept that they're too unattractive, too poor, too short or "not the right type" for the women they desire.
But these are all lies!
December 9, 2019 | No Comments » | Topics: Motivation |
December 6, 2019 | No Comments » | Topics: Links |
5-Year-Old Invites Entire Kindergarten Class To His Adoption Hearing – Ned Hardy
The hottest photos of the day – Caveman Afterdark
Half A Century Later, These Classic Shoes Have Still Not Gone Out Of Style – Amazon
Colin Kaepernick workout wide receiver lands NFL job, credits showcase for helping – Fox News
How two lottery-crazed bank clerks cooked up China's biggest bank robbery of all time – Marker
Howard Stern's Full Interview With Hillary Clinton About Her Beef With Bernie Sanders, Her Loss To Donald Trump And Impeachment – Digg
London's Billionaires-Only Bank Chauffeurs Customers To and From Vault in $300K Rolls-Royce – The Drive
Men Are Sharing All The False "Myths" About Manhood They Hate (24 Male Myths) – Ruin My Week
This Will Be the Biggest IPO in History – Newser
10 Scientific Ways to Learn Anything Faster Could Change Everything You Know About Dramatically Improving Your Memory – INC
This Scrolling Map Of The Ocean's Depths Will Make You Realize How Truly Ginormous Our Planet Is – Neal Fun
Hands Down, The Best Laptop Travel Backpack – Amazon
What's the Value of Your Dog's Life, and Why it Matters – Towleroad
The Ultimate Live/Work Mobile Office – The Awesomer
The Tricks to Make Yourself Effortlessly Charming – Pocket
8 Morning Exercises You Should Do as Soon as You Get Out of Bed – Mens Journal
Crazy Videos Of The Day – Drunken Stepfather
I went to the new, zombie Toys "R" Us in Paramus, NJ – The Outline
How I Get By: A Week in the Life of a McDonald's Cashier – VICE
Rappers, sorted by the size of their vocabulary – Pudding
The 35 Best Movie Performances of 2019 – The Ringer
Kim Kardashian Newd Selfies Collection (nsfw) – Celeb J
Police Chase With A Hijacked UPS Truck Leads To A Deadly Shootout – Worldstar
Watch This Girl Flash at a McDonald's Then Smear Ice Cream on Her Bewbs – The Blemish
December 6, 2019 | No Comments » | Topics: Products |
December 6, 2019 | No Comments » | Topics: The Dumping Grounds |
December 6, 2019 | No Comments » | Topics: Life |
December 6, 2019 | No Comments » | Topics: Life |
These two guys stay late after school to encourage their obese friend to lose weight by working out with him
December 6, 2019 | No Comments » | Topics: Man-Up |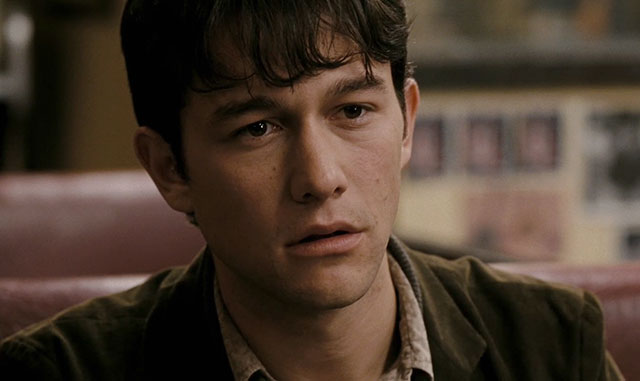 We live in a generation of angry young men. Men who harbor massive resentment towards women and blame them for their romantic shortcomings. But is that even fair?
You claim that women use and lead you on. That your time is disrespected. You always get friend zoned for no reason. You go online and make grand statements such as, "Women only date assholes". Then you tell yourself, "This is why I don't even try in the first place."
I get it. You're frustrated by a lack of success, and it hurts.
But maybe you should be pointing the finger at yourself. You let it happen. If you continually allow yourself to be disrespected, then you are to blame. It's your job to prevent that from occurring or stop it when it does.
Let's get proactive and break down why you feel used by women: